President - Donna Harris

Click for other Officers
Welcome to the Pi Chapter Zeta State web site. The information on this site is provided for current as well as prospective members. This site will provide visitors with information about the Pi Chapter and activities that take place during the meetings.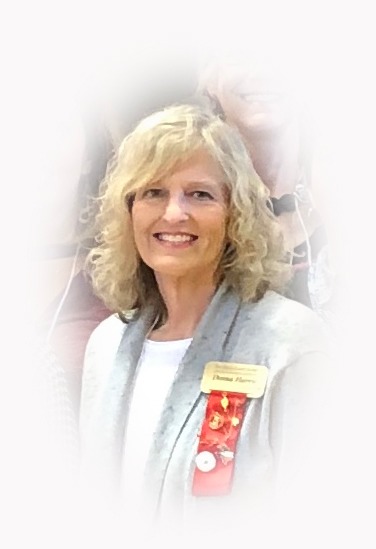 PURPOSES
The purposes of the Delta Kappa Gamma Society International shall be:
1. To unite women educators of the world in a genuine spiritual fellowship
2. To honor women who have given or who evidence a potential for distinctive service in any field of education
3. To advance the professional interest and position of women in education
4. To initiate, endorse, and support desirable legislation or other suitable endeavors in the interests of education and of women educators
5. To endow scholarships to aid outstanding women educators in pursuing graduate study and to grant fellowships to non-member women educators
6. To stimulate the personal and professional growth of members and to encourage their participation in appropriate programs of action

MISSION STATEMENT
The Delta Kappa Gamma Society International promotes professional and personal growth of women educators and excellence in education.

VISION STATEMENT
Leading Women Educators Impacting Education Worldwide

Important Sites:
Delta Kappa Gamma Society International

Legislative Links - Go to News Page.

Mississippi Department of Education Legislative Information.
Live Webcasts for House or Senate Chamber.
Mississippi Association of Educators.
Mississippi Professional Educators.
Important upcoming events:
February 29, 2020 Central District Meeting, Mount Olive Attendance Center
June 6, 2020 Chapter Leaders' Retreat, Copiah Academy, Gallman
International Convention, Philadelphia, PA June 7-11, 2020
International Convention, Portland, OR July 7-10, 2021
International Convention, San Antonio, TX July 21-24, 2021
International Convention, Pampere, Finland July 28-31, 2021
Meeting Dates:
Sept. 25, 2021; Oct. 23, 2021; Dec. 11, 2021 (at 9:00); Jan. 22, 2022 (Executive Board Meeting after meeting); April 30, 2022
THEMES:
Sept. - "DKG - Going Virtual"
Oct. - "DKG - Getting Stronger"
Dec. - "DKG - Fellowship"
Jan. - "DKG - Welcoming the New Year"
April - "DKG - Becoming Our Best"
Important International and State Deadlines:
Sept. 15, Jan. 15, April 15 - Submissions for Zeta Data
Feb. 1, 2021 - Scholarship Deadlines
Feb. 1, 2021 - Red Rose Report and Grant-in-Aid Report
Last updated: Friday, April 29, 2022 by Hilda White 
Email: hbwhite@bellsouth.net